Inter Regional Recap
MCRHL
January 29th, 2020 at 6:08PM
January 30th, 2020 12:16AM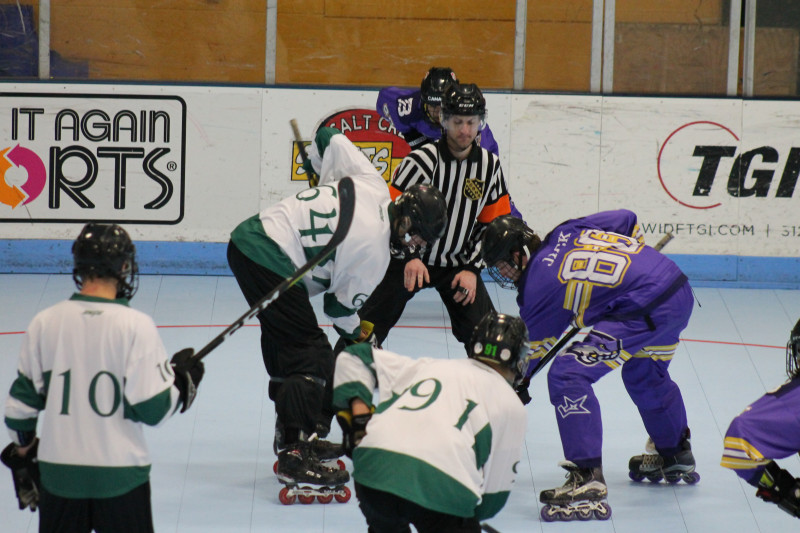 ---
Inter Regional Recap
The MCRHL opened up the second half of the season with a trip to Illinois for the Palatine Inter Regional. This event hosted big named schools Bethel (D1 and D4) and Lindenwood (D1 and D4) from the GPCIHL, well as Slippery Rock from ECHRA.
Division I saw some top tiered teams in battle mode throughout the weekend. We saw teams such as, Slippery Rock, Bethel, Lindenwood and Michigan State all battle it out to see who the dominant force was that weekend. Our very own Michigan State came away with four wins this weekend as they push to become known as one of the dominant forces this year in division one. The team was led by freshman forward, Bryce Kallen and junior goaltender, Rob Kowalczyk as they both played big roles in each win. Both Slippery Rock and Lindenwood came away with two wins this weekend leaving Bethel at an 0-4 record as they progress through the final tournaments of the season.
Division IV brought us some great and hard-fought games between the top teams across the country. Michigan State came out of the tournament with a 2-2 record with both losses coming over division four powerhouse, Lindenwood. They also took out Bethel with two close wins (4-3 OT) and (4-2). Michigan State was led by sophomore goaltender, Andrew Heuwagen as he continued his stellar play throughout the weekend. Grand Valley was also in attendance and had a jammed packed schedule. They ended the weekend going 3-2 with wins coming over Ohio State, DePaul and Michigan Tech. Their two losses came to the hands of Bethel (7-0) and Lindenwood (5-1). The team was led by senior goaltender, Zach Megyesi, who played on top of his game this weekend as he held the team close in their loss against Lindenwood, making 24 out of 29 saves as well as sophomore forward, Dominic Stankiewicz, who finished the weekend with 15 fifteen points. The visiting Lindenwood Lions came away with a perfect and dominant performance, picking up three wins to add to their record. The last division four team that participated in the weekends festivities was the Bethel Wildcats. Bethel came away with two points with a win over Grand Valley (7-0) and both of their losses coming to the hand of Michigan State.
In Division III, Ohio State came out of the tournament 2-2 with wins over DePaul (6-3) and Michigan Tech (10-2) led by freshman forward, Lukas Miller. DePaul got two points out of the weekend with a close win over Michigan Tech (4-2) with Jack McGann putting home the game winning goal early into the second period. Moving onto the last MCRHL division three team of the tournament, Michigan Tech. Tech had a tough schedule as they faced off against Illinois State, DePaul, Grand Valley State and Ohio State and unfortunately did not come out with a point at the end of the tournament. Led by goal scorer and senior, Alex Davis, Tech will be looking to bounce back at the upcoming tournament in early February. This tournament also saw Illinois State coming out of the Great Plains Conference. They left the tournament with three wins over Michigan Tech (10-0), Ohio State (8-5) and DePaul (8-1). Illinois State was led by grad forward, Jake Wooley and grad defenseman, Austin Donahue.
The MCRHL is back in action February 8-9th at Joe Dumar's Fieldhouse in Shelby, MI.