Ohio State Claims MCRHL DIII Conference Championship
MCRHL
March 7th, 2020 at 6:21PM
March 8th, 2020 12:23AM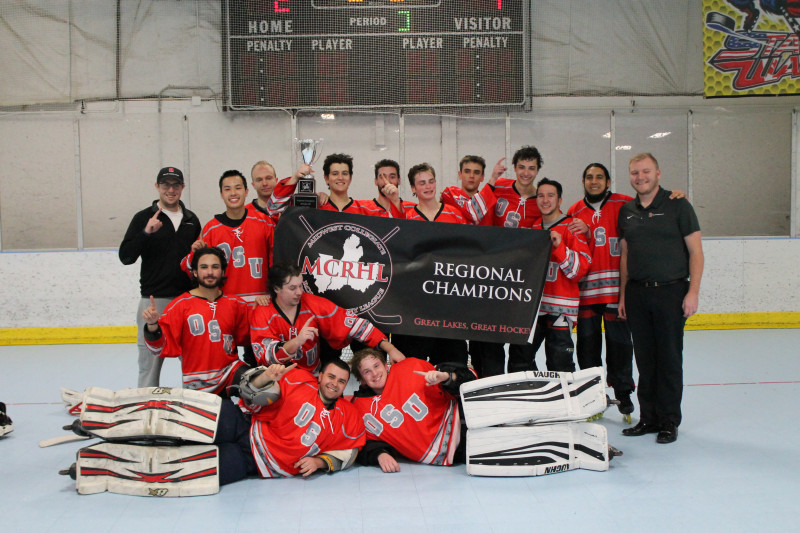 ---
In Division 3 action, we saw Ohio State and DePaul clash in a best of three to determine our MCRHL Division 3 champions. With two straight wins, it was Ohio State that would come out ahead in the series with two decisive victories to secure their spot, lifting the trophy to round out the Regional season.

In the first of the two games, Ohio State stepped on the gas, and never let up. With five goals, including two powerplay goals from Garrett Ezman, Ohio State gained the lead that would see them through to victory. DePaul looked to answer, seeing Michael Kaplan get a second period goal to bring the game one goal closer, but another five goal third period ended the action with a 12-1 victory by OSU.

The second game in the set saw Lukas Miller notch two of the three put up by OSU in the first period to continue the momentum going. Daniel Maday put up a shorthanded goal to push back, but less than a minute later, Ezman would put up a powerplay goal that started a chain of another three goals by OSU, but DePaul saw Ben Stavola put up DePaul's second of the game. Ohio State found the same scoring they had in the first period of the first go, and put up another six goals in the third to put the game on ice, and take home the coveted trophy with a 12-2 win.

Congratulations to both teams for a great season and a hard fought battle for the trophy.