NCRHA to host signature Mission Hockey College in Kalamazoo!
NCRHA to bring free youth roller hockey clinic to Kalamazoo - see info below to register!
March 28th, 2022 at 9:17AM
March 28th, 2022 2:42PM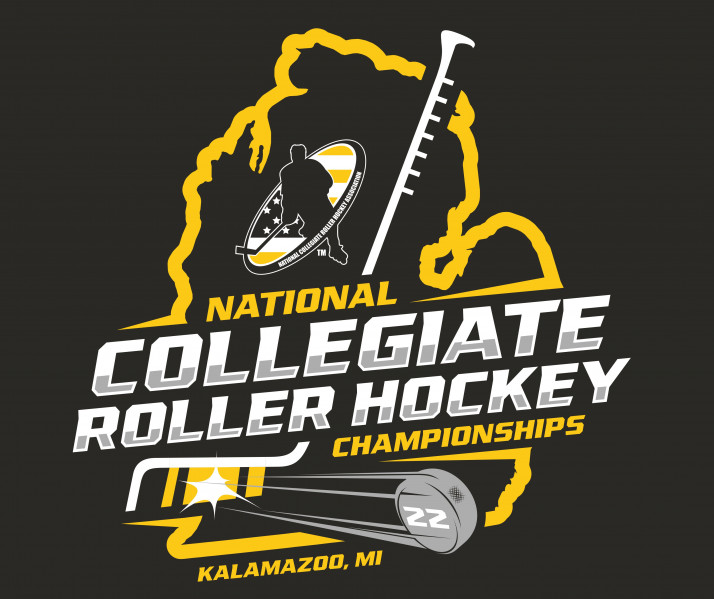 ---
In conjunction with the 2022 National Collegiate Roller Hockey Championships, the NCRHA is proud to bring their signature MISSION HOCKEY COLLEGE to Kalamazoo!
MISSION HOCKEY COLLEGE is a FREE 1-hour roller hockey clinic for players between the ages of 5 & 15 who already possess the basic knowledge & skills of skating and roller hockey.
Youth players will take part in a special instructional session and skate with some of collegiate roller hockey's best.
When: Saturday April 9, 2022 - 6:00pm
Where: Wings Event Center - Kalamazoo, MI (Rink name: Valley)
This FREE camp is LIMITED to the first 50 players to register.
REGISTER NOW! First come first served, RSVP deadline is April 2!
https://forms.gle/FkUNHNBRpoLjEoXi8
After you register, you will receive an email with more information regarding equipment, check-in time, etc. Protective roller hockey equipment is required.
Click here for pictures of some of our past Mission Hockey College events and happy campers!
Wings Event Center
3600 Vanrick Drive
Kalamazoo, MI 49001