NCRHA Matchups of the Week - January 14-15, 2023
January 9th, 2023 at 5:21PM
January 16th, 2023 3:11AM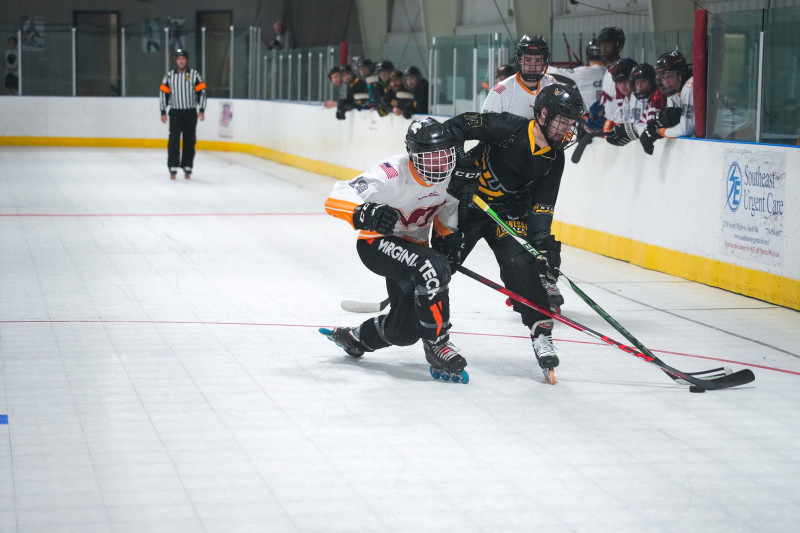 ---
SECRHL teams converge on Apex, North Carolina for the 2nd SECRHL event of the 2022-2023 collegiate roller hockey season. The schedule includes Tampa (D2), all Division 3 schools, as well as Tampa's AA squad. Here are your matchups of the week!
NCRHA Division III Matchup of the Week
Kennesaw State University vs. UT Chattanooga
Sunday, January 15 – 1:00pm
Season Head to Head: 0-0, teams have not yet met this season
While Kennesaw and UT Chattanooga have not yet faced off this season, there is an urgency around this matchup on January 15. This will be each team's 5th game of the weekend, so chances are the 3-way tie for 2nd place in the SECRHL's Division 3 should have broken open by the opening puck drop.
While their records are identical, their style and scoresheets look very different. Kennesaw State comes into the event with 17 goals for and 23 goals against, a much more defensive-minded team than UT Chattanooga. UT Chattanooga is on the other end of the spectrum, with 45 goals for and 58 goals against. That's 3.4 to 9 goals for and 4.6 to 11.6 goals against. UTC's 2 wins came against Tampa's AA team, while KSU has 1 win against Tampa AA and a 6-4 win against Florida Gulf Coast, who happens to be the other team in this 3-way tie for 2nd place.
NCRHA Cross-Divisional Matchup of the Week
University of Tampa (D2) vs. Virginia Tech (D3)
Saturday January 14 – 9:00pm
Season Head to Head: Tampa leads season series 1-0 (9-6 win on October 23)
The University of Tampa Spartans sit at 5-0 after 1 weekend of SECRHL play in October, playing against each of the SECRHL Division 3 teams at least once that weekend. They've outscored opponents 53-15 over those 5 games. In this upcoming weekend, they will again play 5 games against SECRHL Division 3 schools, with Kennesaw State getting the Tampa double-dose and they will also face University of Florida for the first time this season.
Virginia Tech sits in 1st place among SECRHL Division 3 teams, with a 4-1 records, and has given Tampa its best battle so far this season so far, a 9-6 win for Tampa in October. It was back and forth all game long, and still a 1-goal game until the middle of the 3rd period. Tampa's 3 goals in a 3 minute span put them up by 4 and finished off Virginia Tech. In addition to the upcoming game against Tampa, Virginia Tech will face UT Chattanooga, Florida, and Tampa's AA squad twice.