Michigan State Claims D4 Conference Championship
MCRHL
March 7th, 2020 at 5:28PM
March 7th, 2020 11:33PM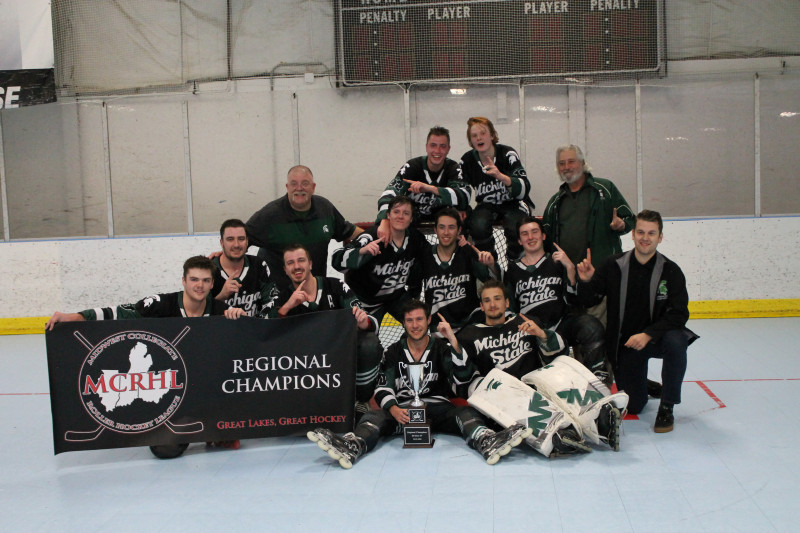 ---
With two fierce battles, Michigan State finished the day as the MCRHL Division 4 Champions after a season-long battle with rival, Grand Valley State. Michigan State won the first two games in the three-game set to cement their spot atop the division.

In the first game, it was a closely fought battle, seeing Grand Valley get on the board less than thirty seconds into the game on a Keigan Wildfong shot. Michigan State wouldn't let that go unanswered though, as two minutes later, Brett Vinton tied the score up. The second period saw Grand Valley gain the lead again, but it was two goals by Michigan State from Allan Adamczyk and Noah Laino that would give the Spartans the lead that they would not relinquish, with each team adding one more to bring things to a 4-3 final.

The second game in the set at 2 pm saw a very motivated Michigan State team looking to put the series away with another win, and put five goals on the board in the first period, with Noah Laino starting the tallies. Grand Valley State settled things down, and put two on the board, to MSU's one in the second period, and even added another in the early parts of the third, but it wasn't enough as MSU added two more over the course of the period to secure their victory.

Congratulations to both teams for a great season and a hard fought battle for the trophy.