Division III Championship Game Preview
April 10th, 2022 at 9:48AM
April 10th, 2022 2:50PM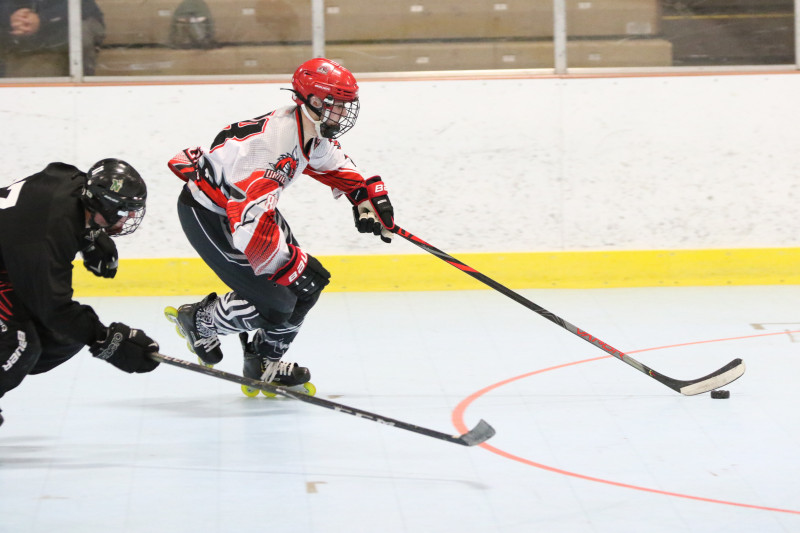 ---
Ohio State vs. Cortland
2:15pm
Ohio State opened the scoring 4:05 into the game and the Buckeyes led from there. Another Ohio State goal early in the 2nd increased the lead to 2. But Endicott answered under a minute later to bring it back to a 1 goal lead. Ohio State scored on the power play late in the 2nd, taking a 3-1 lead into the 3rd. The 3rd period was all Endicott, as the Gulls outshot the Buckeyes 13-2, and outscored them 3 goals to 1, adding the game-tying goal with 22 seconds to go in the game, forcing overtime. The overtime period was fast and furious, with several Ohio State chances and a fierce, dangerous Endicott forecheck. 6 minutes into the overtime, Jake Cook took the puck up the right boards, around and behind the Endicott defenseman, and cut across to the left, shooting it high blocker side past the Endicott goaltender for the overtime win and the slot in the Division III Championship Game.
Cortland advances to the championship game with the overtime win against University of Arizona. Cortland's Michael Miano made a great play to get himself alone with the goaltender and go to the backhand for the goal. Almost identical to the move he made and almost finished in the waning seconds of regulation, he lifted his team by finishing it in OT. Cortland started the scoring in the 2nd, with a quick short-handed answer from Arizona. The game remained tied at 1 all throughout the 3rd period, despite chances from both teams. Cortland outshot Arizona 31-15, stellar play by both goaltenders through the entire game.
--
Stay tuned to www.ncrha.org for live scoring and NCRHA TV for live broadcasts!
NCRHA TV is available on most Smart TVs and mobile devices, as well as via browser at www.NCRHA.TV.