Miami(OH) Roller Hockey Has Teamed Up With The Animal Adoption Foundation
MCRHL
February 28th, 2018 at 7:43PM
March 1st, 2018 2:06AM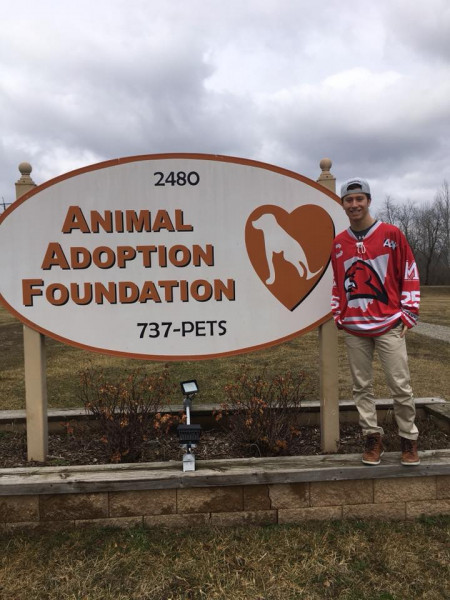 ---
Miami Wears Red To Raise Awareness About Shelter Animals
Miami unveiled their new red third uniforms as part of their RedHawks Helping Rescues Pucks For Paws Games, a fundraising campaign for a local animal shelter the Animal Adoption Foundation, in nearby Hamilton, Ohio. The uniforms display the Animal Adoption Foundation's heart shaped logo with a dog and cat silhouette on the shoulders, and the AAF logo on the chest.
The Redhawks are wearing the new third jerseys for three games, asking family, friends, and supporters to pledge a monetary donation to match the number of goals Miami scored in their Pucks for Paws Games. In the first two contests Miami defeated Illinois State 7-1 and Henry Ford College 5-3 to take home the schools third MCRHL Regular Season Title. The 12 combined goals totaled $402 pledged in support of AAF.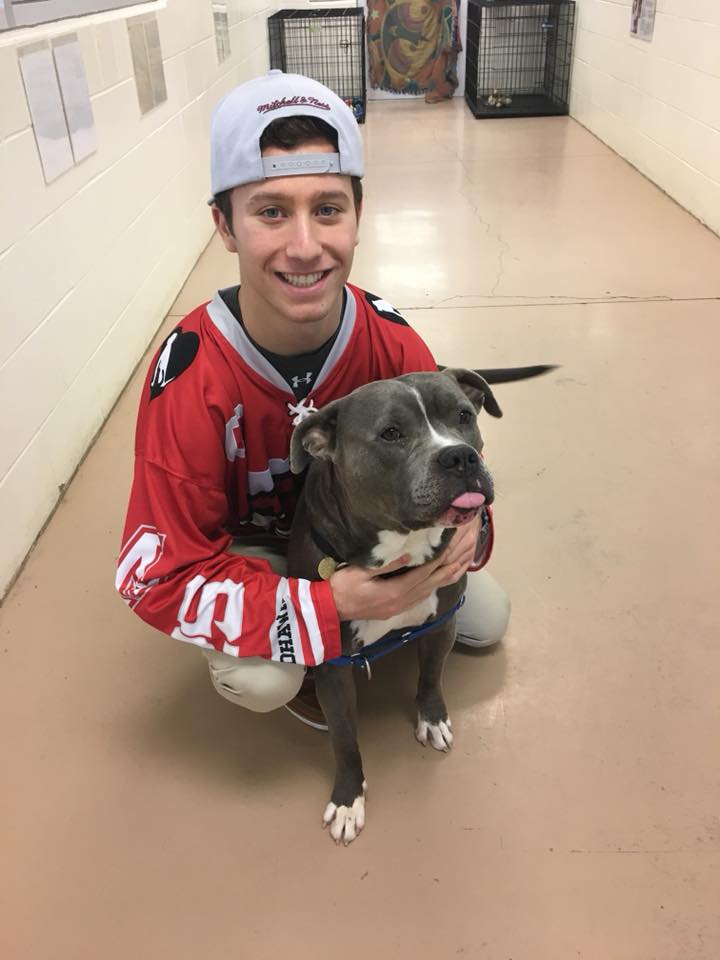 The team was inspired to give back to the community and saw their new third uniforms as an opportunity to raise awareness for the local shelter they know and love. Both Captain Ethan Clearfield and Assistant Captain Seth Swearingen regularly volunteer at AAF, stating "We not only wanted to raise awareness for animals in need, we wanted to contribute, so we as a team pledged $5 a goal for our Pucks for Paws Games"
You too can support the Animal Adoption Foundation by pledging to match the number of goals scored by Miami in their final Pucks For Paws Game, March 3rd at 12PM vs OSU/UM.
Check Miami University Roller Hockey on Facebook to see the uniforms, pictures with animals up for adoption at AAF, and information on how to donate for the Pucks for Paws Games
Donation Link: http://www.givetomiamioh.org/rollerhockey