Saturday Mid Day Recap
MCRHL
November 18th, 2017 at 2:38PM
November 19th, 2017 1:05PM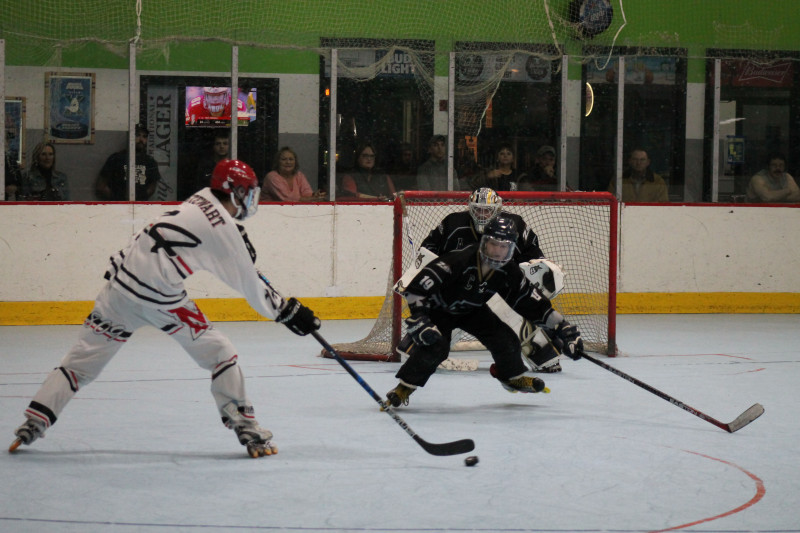 ---
Lots of great action so far this Saturday at Sports Plus in Cincinnati. Henry Ford and Ohio State get the weekend started. The Buckeyes took an early lead in the first with a goal from Nick LaManna. However, Henry Ford's Eric Holgate quickly answered to tie the game and head into the second tied 1-1. Ohio State continued to pepper the Hawks all game. Dominic Stankiewicz stayed solid in net and Lucas DiMascio scored the eventual game winner as the Hawks went on to a 2-1 victory
Michigan and Depaul played at 11am. The teams traded goals and penalties as the game remained close all throughout. Michigan's Drake Rundall scored on the power play late in the 3rd to give the Wolverines the lead.
In a much anticipated matchup between Ohio rivals Akron and Miami, it was the Zips that came out flying. Just 19 seconds in, Justin Miller buried a pass from Danny Schwer to give Akron the lead. They scored the next 4 goals to take a 5-0 lead. Miami battled back to make it a game with goals from Ethan Clearfield and Andrew Becker. However, the early deficit was too much to overcome and the Akron Zips skated away with a 7-4 win.
The MCRHL was happy to host a Mission Hockey College immediately following the Akron vs Miami game. Over 20 kids ranging from ages 5-14 took to the floor to take part in a clinic put on by instructors from multiple college teams. Be sure to check out our Facebook page later this weekend for photos from the weekend's games and Mission Hockey College.