Champion Sunday Nears
Champion Sunday Nears
MCRHL
March 4th, 2017 at 8:34PM
March 5th, 2017 2:37AM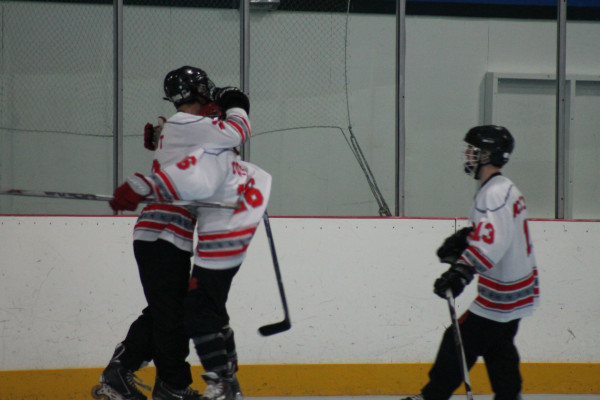 ---
Championship Sunday is set!
In D1 Michigan State continued to roll as they defeated Grand Valley State 4-2. As Grand Valley waited for their opponent to be determined, Miami and Eastern Michigan squared off. The Eagles were playing their fourth game of the day and it showed right when the puck dropped. Miami rattled off four first period goals and went on to a 9-2 victory. Grand Valley and Miami will now play at 10:00 am Sunday for an opportunity to advance to the final.
In D2, Michigan and DePaul (both coming off upset victories) needed OT to settle things. Casey Danielski continued his strong day by scoring the game tying and game winner for DePaul. The victory has sent the Blue Demons to the D2 championship game. In the last game of the night, Akron and Ohio State both were looking to stay alive in the tournament. After a scoreless first period Mike Smith opened up the scoring and gave Akron the 1-0 lead. Things started to get a little chippy as the period went on. Richard Grant, off of a Kendall Curtis feed, got the Buckeyes on the board. The teams went to intermission tied 1-1. Akron's Joe Haynes scored quickly twice to start the period. As Akron started to gain momentum, Haynes turned the puck over deep in his zone and Ohio State's Richard Grant scored his second of the game. Grant capitalized again for a hat trick off a turnover with 4 minutes to go to tie the game at three apiece. Akron used their timeout to settle things down but three was not enough for Grant. He scored again less than seconds later to give the Buckeyes their first lead of the game 4-3. Akron tied the game late off of an Alec Drzemiecki goal. Niether team looked like they wanted to head to overtime as they traded chances. With 15 seconds to go Ohio State attacked the zone 3-2 and Kendall Curtis buried a cross ice pass from Richard Grant for the eventual game winner. The Buckeyes now face rival Michigan for a spot in the D2 final.