Last Day Of The Regular Season
MCRHL
February 19th, 2017 at 7:12AM
February 19th, 2017 1:15PM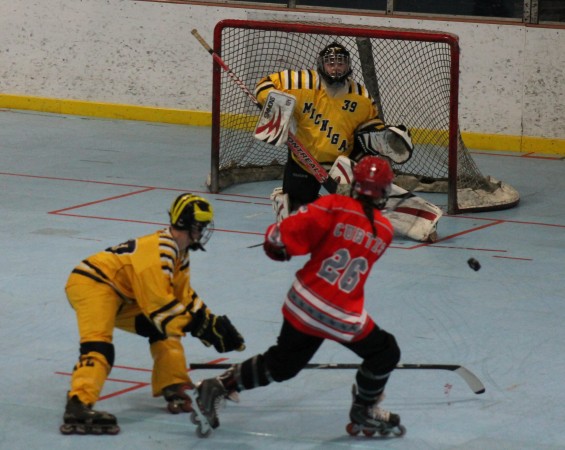 ---
Heading into our last day of the regular season, Division II still has a lot to sort out. DePaul's victory over Michigan Tech officially eliminated the Huskies from post season play contention. It also set the Division II field for regionals; Akron, DePaul, Michigan and Ohio State. Only Akron (#1 seed) has locked in their position. The Ohio State Buckeyes will be in search of a single point to earn the #2 seed. However both DePaul and Michigan are within striking distance…..should make for an exciting Sunday.
A couple of games to watch:
8:00 AM - Ohio State vs Michigan Tech – With a win or getting the game to OT, the Buckeyes lock up the 2 seed for regionals
9:00 AM – Grand Valley vs Michigan State – Michigan State looks to go undefeated in conference play. Only the Lakers stand in their way
11:00 AM - Michigan vs Akron – Michigan needs a single point to hold of DePaul
12:00 PM - Grand Valley State (D3) v DePaul – If they are to move into either the #2 or #3 seeds they will need to beat Grand Valley who beat them 4-3 earlier in the season
While all of the of the seeds have settled in DI, Miami and Eastern Michigan play at 10 AM. In their last meeting, the two teams combined for over 40 minutes of penalties.