MCRHL Inter Regional - Saturday Mid Day Recap
MCRHL
January 28th, 2017 at 3:36PM
January 28th, 2017 9:48PM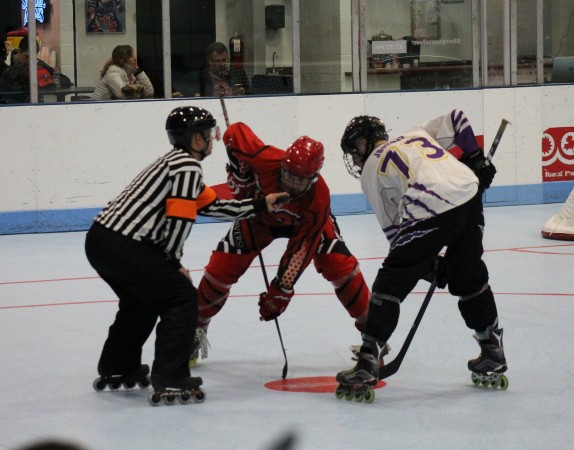 ---
On this, the second Inter-regional weekend of the MCRHL season, things kicked off in Palatine, IL at Salt Creek Sports Center bright and early with the opening contest being a 9-1 impressive victory by DePaul over Northern Illinois. Andrew Harris, Casey Danielski and Drake Roby each had 2 goals a piece while DePauls's goalie, Michael Lewis made 12 saves in the victory.
This event features teams from GPCIHL, MCRHL, and the SECRHL in the D1, D2, and D3 divisions. From the GPCIHL, Lindenwood, Bethel and Illinois State are here. The MCRHL have Ohio State, Miami of Ohio, Grand Valley State, Akron, DePaul and Michigan State in attendance and lastly from the SECRHL Florida Gulf Coast
After a couple hard-fought D2 games, the inter-regional games got started with a bang with Michigan State and Bethel's D3 teams facing off and Bethel pulling out the 5-3 victory.
Grand Valley found themselves with 4 early powerplays against Lindenwood but were only able to capitalize on one of them. Despite carrying a 1-0 lead into the second period, Lindenwood grabbed control in the second with a 4 goal performance and went on to win 7-2.
In other inter regional matchup Miami of Ohio beat Bethel 2-1 on two 2nd period goals. Bethel responded mid-way through the 3rd but could not find the equalizer. Miami's Spencer Applebaum made 25 saves in the victory.
Plenty more action to come…stay tuned.