Mid Day Recap - Inter Regional
MCRHL
January 21st, 2017 at 4:39PM
January 21st, 2017 10:43PM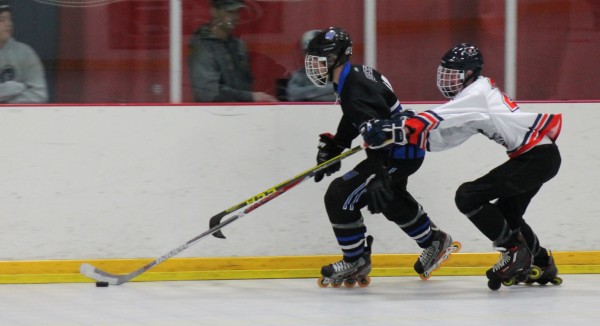 ---
On this, the opening weekend of MCRHL inter-regional play, many out-of-town teams were getting ready for their opening puck drops on what was for many, their first time at Joe Dumars Fieldhouse in Shelby Township, MI. With five teams visiting from the ECHRA, things were shaping up for an eventful morning.
Play opened up with three high-scoring affairs in Division 1, seeing triple-digit wins by Michigan State over Robert Morris, Grand Valley State over Temple, and visiting Neumann over Western Michigan.
Rhode Island had a barn-burner against Eastern Michigan as they played a very close game through the first two periods, seeing the score after two at 5-3 with Rhode Island in the lead. The third period was where the magic happened though, as Rhode Island notched three more goals to extend the lead to five over the course of the first half of the period. Eastern wouldn't take the loss lying down though, and went on a four goal run with a natural hat trick from Eastern Michigan's Hunter Ledgerwood, bringing the game within one with 20 seconds left. Even with a goalie pull, Eastern fell just short of completing the comeback and sending it to overtime.
Being over halfway through the day with many more fast-paced games in all three divisions, there is another round of Division One games tonight that will be capped with a highly anticipated rematch of one of last year's quarterfinal match-ups, seeing Neumann take on Michigan State at 8pm. If the early part of the weekend is any indication, there is much more great hockey to be had in this MCRHL Inter-Regional.