Games Are Underway At Weekend #2 In The MCRHL
MCRHL
November 5th, 2016 at 3:08PM
November 5th, 2016 8:18PM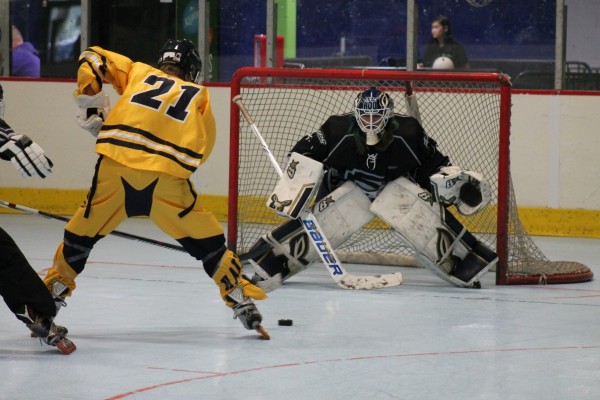 ---
It's been a great Saturday of hockey in Cincinnati for the MCHRL.
The Ohio State Buckeyes are 2-0 on the weekend with wins against DePaul and Northern Illinois. Despite a late shorthanded goal by Casey Danielski that tied the game, the Ohio State Buckeyes held off DePaul 7-5 thanks to a power play goal by Kendall Curits and an empty netter from Richard Grant. Against Northern Illinois the Buckeyes thought they had won the game when Justin Sikkema buried a home a rebound on the power play with 7 seconds remaining. However, a delay of game penalty gave the Huskies an offensive zone draw in which they took full advantage of when Jake Passini scored his 4th of the game with less than a second to go. Quickly into overtime the Buckeyes capitalized on a 2-1 as Wesley Tabor scored the game winner.
Michigan State D3 also holds a 2-0 record with wins over Eastern Michigan and Western Michigan. The Spartans spread out the scoring against the EMU Eagles to go on to win 9-6. They fought off the Western Michigan Broncos 3-2 in a physical game. Blake Kocsis earned first star of the game and Alexander Pflum scored the game winner.
The Akron Zips opened up their MRHL play with a 6-3 win over Michigan. Joey Nahay and Griffin King each had hat tricks.
Michigan State remain undefeated on the season as they defeated Miami 5-2. Riley Dunning has the eventual game winner.