MCRHL Is Heading To Cincinnati
MCRHL
November 4th, 2016 at 4:58PM
November 4th, 2016 10:07PM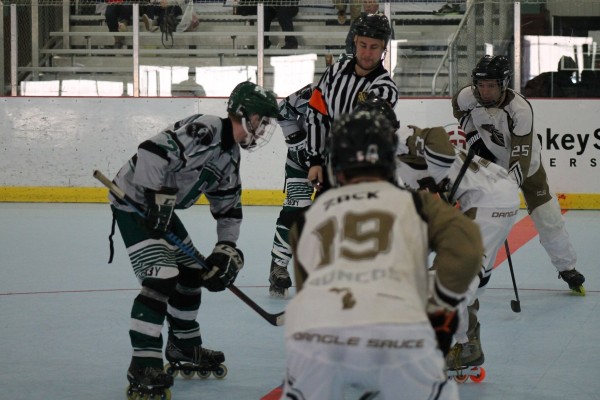 ---
MCRHL Weekend 2 Lead-up
The MCRHL makes a return to Cincinnati this week for the second weekend of the regular season. Sports Plus will host the MCRHL for the first time in a number of years after a change in management this past summer. The games will take place the weekend of November 5-6.
Miami, Eastern Michigan, Western Michigan, and Michigan State will be attending from the DI division. DII will feature Akron, DePaul, Michigan, Northern Illinois, and Ohio State. Michigan State's DIII team will be the only team representing the DIII division.
We spoke with Calvin Fix, a Miami University graduate and Cincinnati native, to find out how Sports Plus has changed since the MCRHL last held competition there.
MCRHL: "How has the new roller hockey Sports Plus management improved?"
Fix: "The new management had much more of a family or community feel. New management is very involved with the members of the rink, and in the early months was consistently gathering feedback from frequent visitors of Sports Plus. New management had 3 main goals after taking over, make Sports Plus clean, safe, and fun. Management, starting with Brent Hanning, now strives every day to make Sports Plus a better environment for roller hockey players of all ages and skill"
MCRHL: "What changes have you seen in the rink over the last few years?"
Fix: "The biggest change has been the rink environment. It seems simple, but things as little as cleaning up tape and other things around the rink have made a huge difference. When new management took over they cleaned the locker rooms, boards, glass, tile, and benches to make the rink look almost brand new. Now they make a constant effort to maintain the clean look. Another change in the atmosphere is just the people at the rink, recently it seems like everyone is having more fun and truly enjoying getting to play roller hockey with a great community"
We are looking forward to a great weekend in Cincinnati. Stay tuned to mcrhl.com for live scoring updates and game streams.
By: Dakota Cook