Western Michigan University Rejoins Division 1
MCRHL
September 30th, 2016 at 2:30PM
September 30th, 2016 3:31PM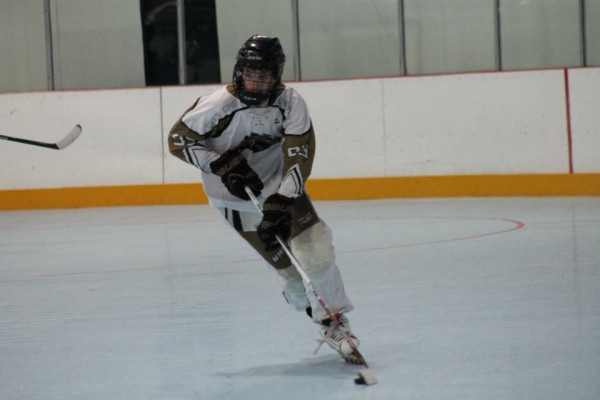 ---
Western Michigan University Rejoins Division 1
It has been 6 years in the making, but the rebuild of the Western Michigan Broncos and goal to rejoin Division 1 is finally a reality.
In 2009, the Division 1 WMU roller hockey club was going through a rough patch of player retention. Leadership of the club had diminished to one person, returning players were nearing the end of their tenure at WMU, and recruitment wasn't a priority. The lack of player commitment ultimately ended their season early and put the program into a full rebuild.
Jaran Malafa stepped in as club president in 2010. With an emphasis back on recruiting he quickly brought 8 new players to the club. Now competing in Division 2 the club starting building their foundation for years to come. As players filtered into the program and filled organizational roles the program became stable again. The team went on to have competitive conference regular season and competed at the NCRHA National Championships in Madison (2011) and Salt Lake City (2012). The 2014-15 brought change at the top as Andrew Bogan stepped in as the new club President. With all his playing eligibility used, Jaran moved into a Head Coach role and led the team back to the NCRHA National Championships in Independence (2015), and Cedar Rapids (2016). After 2 back to back D2 Regional Championships, 4 Nationals appearances, and 6 full seasons as a successful participant in D2 roller hockey, WMU moves back to Division 1.
As the 2016-17 season approaches, not only will WMU play in DI but they have formed a D3 team as well. Now under the guidance of first year Team President Evan Zack, the club returns a large number of young talent. That coupled with a great recruiting effort the club will have it's highest number of players since 2007.
In all, it seems WMU roller hockey has turned their future around and put a very solid foundation in place for future teams. Thanks to hard working individuals within the club itself, as well as assistance from school support staff such as Amy Seth, the Rec Center Director at WMU, who single handedly worked with club leaders to ensure the team operates smoothly and is able to maintain itself every year for new incoming leaders.
Good luck on the 2016-17 season Broncos!